Plastic Tubs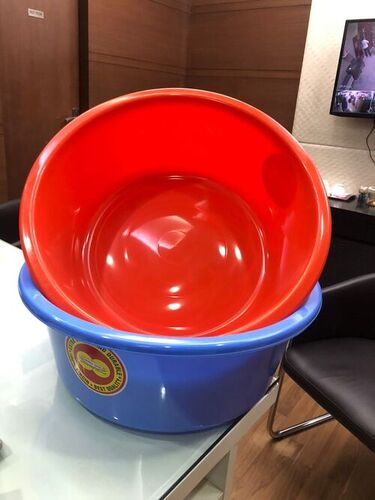 Plastic Tubs
Product Description
Customers can avail Plastic Tubs from us in 45 liters and in green, red, pink, blue, white, transparent & other colors. Our range is made available to the customers in standard dimensions, shapes, colors, sizes and capacities. To attain complete satisfaction of our valued clients, we can customize the tubs as per the exact details provided by the clients. Usage of super quality raw material granules in the manufacturing process of Plastic Tubs has made these products durable in nature.
We provide customized solutions as per following conditions
Size/Standard
Finishing Required
Price Range
Finishing Required
Durability Required
Raw Material Specifications
Time of Order
Frequently Asked Questions
1. What may I put a plastic tub to use for?
Ans - All tubs and showers can be thoroughly cleaned with ammonia solutions without causing fibreglass damage. Many experts advise applying a paste of dish soap and baking soda to tough stains, letting it sit for at least an hour, and then rinsing it out with vinegar and hot water.
2. Are plastic Tubs safe?
Ans - Food contamination from non-food grade plastic containers is a risk, according to the US Food and Drug Administration. To ensure that they are secure for food, plastic food containers must adhere to a set of rules. Never reuse single-use containers. Plastics made for one-time usage should not be reused.
3. Does hot water cause plastic tubs to melt?
Ans - In boiling water, the majority of plastic won't melt. The temperature of boiling water, which is 100 Deg C, is insufficient to cause plastic to melt.
4. What is the lifespan of a plastic tub?
Ans - An acrylic bathtub has a 10- to 15-year lifespan, making it a durable investment. You may anticipate years of enjoyment from your new acrylic bathtub since it stands the test of time.
Contact Us
T-4/23 Mangolpuri Industrial Area, Phase - 1, Delhi, Delhi, 110083, India
Phone :+918045800704